Slovenia Cycling Holidays
Explore Slovenia on multi-day bike tours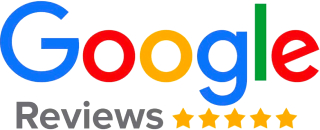 About Slovenia Cycling Holidays
Find exactly what you're looking for in the various guided and self-guided cycling tours we offer and pedal off towards an unforgettable holiday in Slovenia.
With bike-friendly roads, fantastic forest trails, historically rich and diversified landscape, cycling tours become a fun adventure for everyone and anyone.
Sea, vineyards, mountains, endless forests and fields. Located in the heart of Europe, Slovenia makes for a unique fusion of the Mediterranean, Alps and the Pannonian Plain – and on our cycling tours in Slovenia, you'll be able to experience it all, either on your own or with guidance and explanations from an expert local guide.
We offer a variety of difficulty levels to make sure that cyclists of all ages and skill levels find cycling through Slovenia an enjoyable and unforgettable experience.
Join us on Mountain biking cycling holidays and discover the finest singletrails in the area, visit unique bike parks, ride technical natural trails or enjoy rough forest roads on eMTB.
Opt for Road cycling holidays and test your stamina on long and strenuous stages, taking you through the most scenic parts of Slovenia. Enjoy smooth roads with not too much traffic and be rewarded with a beautiful view after each climb.
Take it easy with our Trekking cycling holidays, and explore the diversity of Slovenian roads, trails, and countryside. Experience the scenery change in front of your eyes while you pedal a comfortable regular or electric bicycle, with a local knowledgable guide or on your own with our detailed self-guided maps.
Our Favourite Highlights from Slovenia Bike Tours
Slovenia is renowned for its diverse landscapes, from the serene shores of Lake Bled and the verdant valleys of the Soča River to the peaceful pathways of the Karst region and the rolling vineyards of Brda. Let us guide you in selecting the ideal tour for your next cycling adventure in Slovenia.
1. Vršič Pass: Alpine Majesty and Winding Pathways
Cycle across the highest mountain pass in Slovenia on our Road Cycling Holidays.
2. Mangart Saddle: Sky-High Views and Rugged Beauty
Conquer the highest paved Slovenian road at 2,072m on the Ultimate Road Cycling Tour.
3. Lake Bled: Crystal Waters and Fairytale Castles
Explore the beauty of the jewel that is Lake Bled Cycling Holidays.
4. Slovenian Coast: Adriatic Waves and Golden Sunsets
Breathe the coastal air with our Ultimate Self-Guided Cycling across Slovenia and Croatia.
5. Pokljuka Plateau: Forest Whispers and Misty Meadows
Cycle with ease across picturesque Alpine locations on our eBike Holidays Slovenia.
A Quick Introduction to Cycling in Slovenia
Slovenia is perfect for cycling tours. This Central European gem boasts a continental climate with moderate summers and chilly winters. During the primary cycling season, from late spring to early autumn, expect pleasant temperatures ranging from 15°C to 25°C (59°F to 77°F). In the peak of summer, the mercury might soar a bit higher, especially in the coastal regions.
This favorable climate ensures scenic rides, allowing you to dive deep into the breathtaking beauty of the Slovenian landscapes. Bicycle tours in Slovenia are truly enchanting. Naturally, no journey in Slovenia is complete without indulging in its remarkable cuisine. From creamy potica to the hearty kranjska klobasa, Slovenian gastronomy unveils a unique blend of flavors and traditions.
During your excursions, you'll be tempted to sample iconic treats like štruklji, jota, ajdovi žganci, and a variety of regional dishes. And don't bypass Slovenia's outstanding wines and cheeses, which perfectly complement the meals and provide an ideal wind-down after a day on the saddle.
"The "green heart" of Europe"

"Slovenia is resplendent in natural beauty"

"Taking the lead as the top cycling destination in Europe"

"Good cycling for most of the year"

"Best places to travel 2023"
Local experts
Our professional cycling guides know the local terrain and are trained to make this once-in-a-lifetime opportunity both safe and enjoyable.
Hassle-Free
We handle itineraries, accommodations, and anything else you prefer not to deal with, so you can enjoy a carefree holiday.
Completely Customizable
Flexibility is our middle name — whether you want more or less, or just beyond ordinary, we'll make it happen.
Book with confidence
We are a financially protected company, fully bonded and insured, keeping your money safe and allowing you to travel with confidence.
Unbeatable support
Our 24/7 customer support is where we show our passion, bringing you a better experience by making your well-being our number one priority.
Things to know
We offer road cycling, trekking cycling and mountain biking holidays.
Our road cycling holidays are suitable for avid road cycling enthusiasts whose endurance is high enough to withstand multiple long cycling days in a row.
Our trekking cycling holidays are suitable for anyone, as the stages are short enough for most people, and the terrain is not technical — mostly tarmac and gravel. They will still be enjoyed most by people who cycle occasionally and feel comfortable with multiple days in a row on the saddle and some moderate climbing. For those looking for more leisurely cycling holidays, we offer an e-bike option.
Our e-MTB holidays are suitable for most people comfortable on a mountain bike who are fine with some rougher gravel roads and steeper hills, made easier with electric assistance. However, the single trails MTB holidays are suitable mostly for avid mountain bikers, as they tackle technical trails and fast descents, but are very adjustable to your skills and style of riding.
On our guided tours, you will have professional local guides. Our guides will make sure that you will have expert guidance combined with great fun and a memorable experience.
We are always looking for the perfect fit for you. We use a few different accommodation providers that fit our standards but they are subjected to availability, especially in the high season. We can also adjust the holiday, keeping in mind your preferences and budget and can always find a more suitable solution for your taste.
We recommend booking as early as possible. Most of our tours run through very touristy places where accommodation is limited. Most of the great places start getting booked for summer before spring.
It really depends on the level of your restriction. Vegetarian options are fairly easy to find in Slovenia, but vegan dishes, on the other hand, are extremely hard to come by in rural areas of the country and in smaller towns. Please note that the places where we stop for lunch are often traditional and may have difficulties accommodating you outside of their standard menu. We suggest you keep this in mind.
If you want to, sure! We are well aware that some people love to stay in groups while others prefer some more alone time on their trip. We wanted to give you the opportunity to do things your way. It is your holiday, after all! As long as you respect the group timings and locations designated by your guide, please feel free to customize your itinerary and create your own adventure!
Depending on the tour, generally late spring (May) and early autumn (September) are the best times, summer is of course also always great and some of our holidays are also possible in winter! Read more about cycling seasons in Slovenia.
Most of the tours can be done even in light rain, as long as you dress accordingly. It is not unusual in the summer that there are afternoon thunderstorms, so early starts are advisable. If the weather looks really bad, we will try to adjust the tour or skip a stage with a shuttle.
Our tours can be adapted to any bike type, whether road, gravel, or mountain bike. We are in constant communication with you to find the optimal conditions for your cycling holidays in Slovenia.
The most versatile option is a gravel bike, even if you are coming on a road cycling holiday. It does not really affect your road performance while allowing you to take some scenic backroads that can be in a slightly worse state than the main ones. A gravel bike is usually more comfortable as well.
In any way, Slovenia is a very diverse country and there is something for every cyclist. Whichever bike you choose, we will find the perfect route for you to take on your cycling holidays.